FOOD PROCESSING MACHINERY
PLANNING PHASE FOR RICE COOKING SYSTEM
In publications on rice milling technology anywhere in the world,
you will come across the name Satake.
All over the world Satake has become synonymous with rice milling.
COOKING SYSTEMS
REACH 3.0 / 7.0
FMS SERIES
CSV600BI / BM
COOKING SYSTEMS
PRODUCT LINE
Pressurizing IH/Gas
Rice Cooker
Features
Heating at high temperature creates a firm exterior
Rice is cooked in a rice pot under pressure of 1.2 atm.
Consistent gelatinization refers to the "reduction inconsistent cooking"
Effective control of heating from the bottom and side of the rice pot promotes convection to consistently cook rice inside the pot.
Decreases rice taste deterioration "maintaining good taste"
The taste of rice does not deteriorate very much as time passes.
Preventing the escape of steam maintains the dry environment
Discharging steam through the steam remover maintains the dry environment.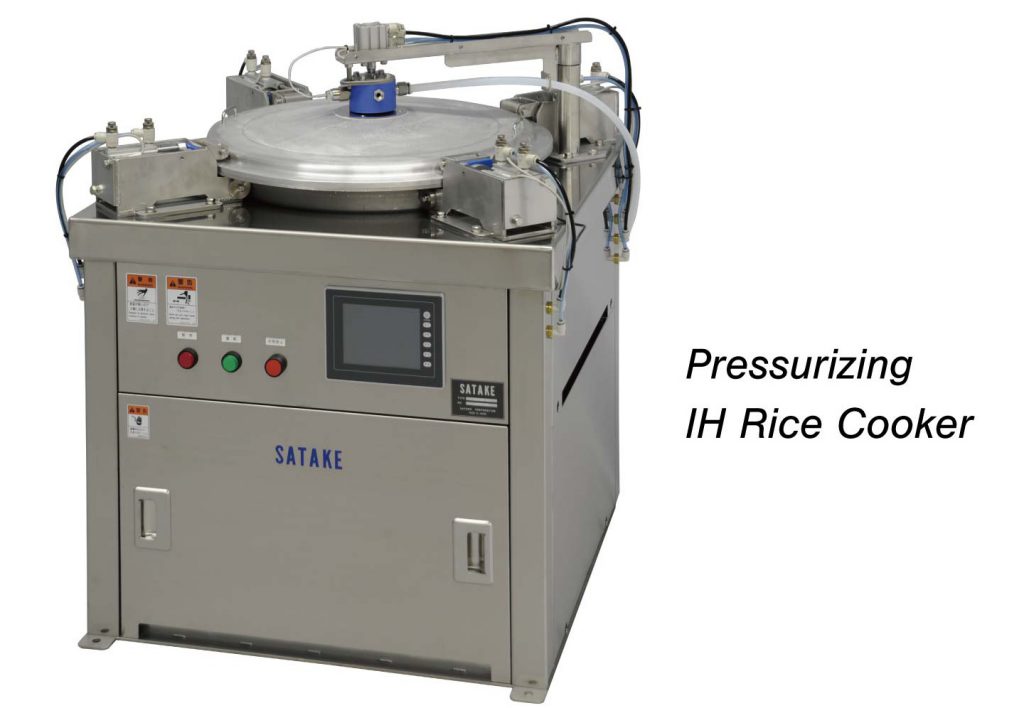 REACH 3.0 / 7.0
FMS SERIES
CSV600BI / BM