STERILIZATION & ANTIMICROBIAL AGENT
PROTECT YOUR SAFE ENVIRONMENT
SOMAY-Q Technology Inc has developed 'SOMAY-VK' by making effective use of
the original Nano Adhesion technology.
'SOMAY-VK' can maintain long term anti-microbial performance for up to 4 weeks.
'SOMAY-VK' will destroy protein capsules of the viruses and immediately make viruses inactive.

SOMAY-Q VK
ANTI MICROBIAL 'Q' GATE
THE MASK GUARDian
SOMAY-Q VK
PRODUCT LINE
SOMAY-Q VK
Features
Tried-and-proven effect
According to Dr. Shigeru Kamiya, Professor of Kyorin University Medical Department, 'SOMAY-Q VK' indicated its effective inhibition, besides norovirus and O-157, Acinetobacter and multiple-drug-resistant Pseudomonas aeruginosa for more than 4 consecutive weeks.
*Not all the virus or bacteria are sensitive to the Extinguisher for virus multiplication environment.
Application
Cloths/Carpet/Furniture/Doorknob/Bathroom/Kitchen/Entrance Nursing Equipment etc…
How to use: Cloths, Bed Sheets with spray
1) Shake well before use
2) Spray wherever you want
3) Dry it
How to use: Doorknob, Keyboards not for spray
1) Shake well before use
2) Apply it to the clean cloth and wipe the object
3) Dry it
*We recommend weekly application for doorknob, table and for frequently touched part.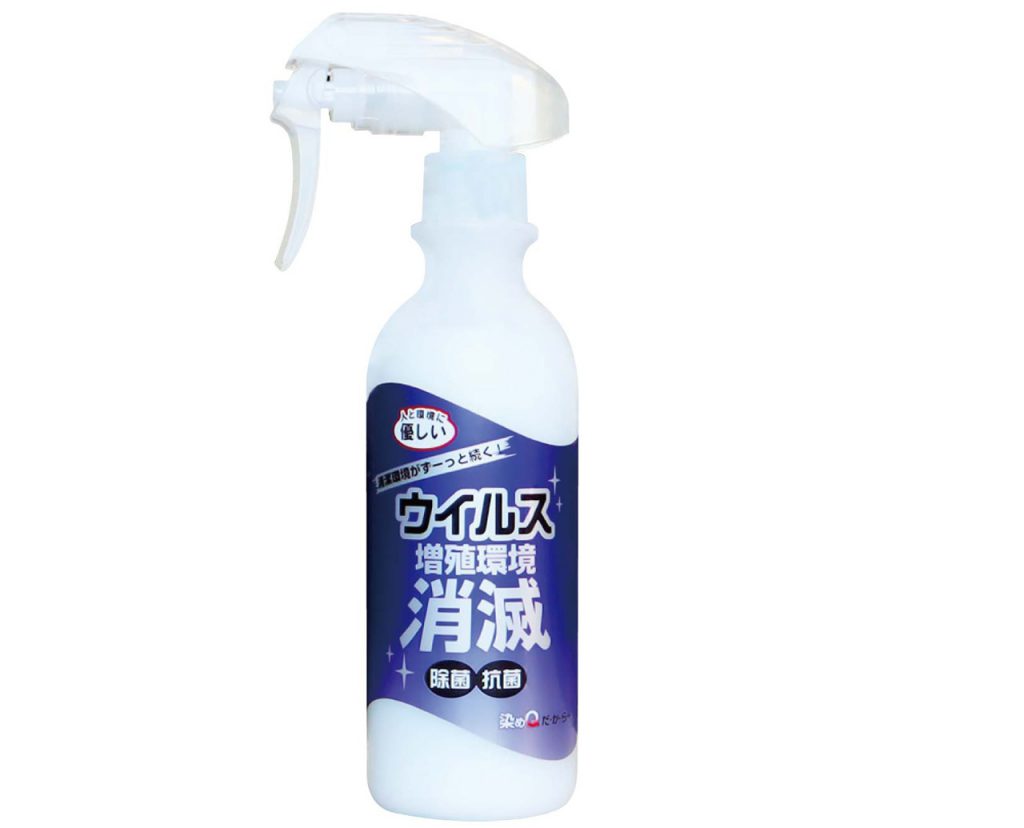 Staphylococcus Aureus KY-mec1 (MRSA) O-157
ANTI MICROBIAL 'Q' GATE
THE MASK GUARDian